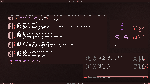 1
  2
  3
  4
  5
  6
  7
  8
  9
 10
 11
 12
 13
 14
 15
 16
 17
 18
 19
 20
 21
 22
 23
 24
 25
 26
 27
 28
 29
 30
 31
 32
 33
 34
 35
 36
 37
 38
 39
 40
 41
 42
 43
 44
 45
 46
 47
 48
 49
 50
 51
 52
 53
 54
 55
 56
 57
 58
 59
 60
 61
 62
 63
 64
 65
 66
 67
 68
 69
 70
 71
 72
 73
 74
 75
 76
 77
 78
 79
 80
 81
 82
 83
 84
 85
 86
 87
 88
 89
 90
 91
 92
 93
 94
 95
 96
 97
 98
 99
100
101
102
103
104
105
106
107
108
109
110
111
112
113
114
115
116
117
118
119
120
121
122
123
124
125
126
127
128
129
130
131
132
133
134
135
136
137
138
139
140
141
142
143
144
145
146
147
148
149
150
151
152
153
154
155
156
157
158
159
160
161
162
163
164
165
166
167
168
169
170
171
172
173
174
175
176
177
178
179
180
181
182
183
184
185
186
187
188
189
190
191
192
193
194
195
196
197
198
199
200
201
202
203
204
205
206
207
208
209
210
211
212
213
214
215
216
217
218
219
220
221
222
223
224
225
226
227
228
229
230
231
232
233
234
235
236
237
238
239
240
241
242
243
244
245
246
247
248
249
250
251
252
253
254
255
256
257
258
259
260
261
262
263
264
265
266
267
268
269
270
271
272
273
274
275
276
277
278
279
280
281
282
283
284
285
286
287

#




# Author::  Christoph Kappel <unexist@dorfelite.net>




# Version:: $Id: data/subtle.rb,v 2590 2011/01/29 17:31:11 unexist $




# License:: GNU GPL




#




# = Subtle default configuration




#




# This file will be installed as default and can also be used as a starter for




# an own custom configuration file. The system wide config usually resides in




# +/etc/xdg/subtle+ and the user config in +HOME/.config/subtle+, both locations




# are dependent on the locations specified by +XDG_CONFIG_DIRS+ and




# +XDG_CONFIG_HOME+.




#





#




# Options




#




set

 

:border

,

 

1




set

 

:step

,

 

5




set

 

:snap

,

 

10




set

 

:gravity

,

 

:center50




set

 

:urgent

,

 

false




set

 

:resize

,

 

true




set

 

:strut

,

 

[

 

27

,

 

27

,

 

18

,

 

18

 

]




set

 

:font

,

 

"xft:Semplice Regular:pixelsize=8"




set

 

:gap

,

 

2




set

 

:padding

,

 

[

 

3

,

 

3

,

 

0

,

 

3

 

]




set

 

:separator

,

 

"|"




set

 

:outline

,

 

0




set

 

:wmname

,

 

"LG3D"






#




# Screens




#




screen

 

1

 

do


    

stipple

 

false


    
    

top

    

[

 

:title

,

 

:center

,

 

:views

,

 

:center

 

]


    
    

bottom

 

[

 

:weather

,

 

:spacer

,

 

:clock2

,

 

:center

,

 

:smpd

,

 

:center

 

]




end






#




# Colors




#




color

 

:title_fg

,

        

"#D7AFAF"




color

 

:title_bg

,

        

"#331D1D"




color

 

:title_border

,

    

"#303030"





color

 

:focus_fg

,

        

"#D78787"




color

 

:focus_bg

,

        

"#331D1D"




color

 

:focus_border

,

    

"#303030"





color

 

:urgent_fg

,

       

"#DE8A36"




color

 

:urgent_bg

,

       

"#261515"




color

 

:urgent_border

,

   

"#303030"





color

 

:occupied_fg

,

     

"#B3AAAA"




color

 

:occupied_bg

,

     

"#261515"




color

 

:occupied_border

,

 

"#303030"





color

 

:views_fg

,

        

"#757575"




color

 

:views_bg

,

        

"#261515"




color

 

:views_border

,

    

"#303030"





color

 

:sublets_fg

,

      

"#757575"




color

 

:sublets_bg

,

      

"#331D1D"




color

 

:sublets_border

,

  

"#303030"





color

 

:client_active

,

   

"#523737"




color

 

:client_inactive

,

 

"#382626"





color

 

:panel

,

           

"#261515"





color

 

:stipple

,

         

"#757575"





color

 

:separator

,

       

"#757575"






#




# Gravities




#




gravity

 

:top_left

,

       

[

   

0

,

   

0

,

  

50

,

  

50

 

]




gravity

 

:top_left66

,

     

[

   

0

,

   

0

,

  

50

,

  

66

 

]




gravity

 

:top_left33

,

     

[

   

0

,

   

0

,

  

50

,

  

34

 

]





gravity

 

:top

,

            

[

   

0

,

   

0

,

 

100

,

  

50

 

]




gravity

 

:top66

,

          

[

   

0

,

   

0

,

 

100

,

  

66

 

]




gravity

 

:top33

,

          

[

   

0

,

   

0

,

 

100

,

  

34

 

]





gravity

 

:top_right

,

      

[

 

100

,

   

0

,

  

50

,

  

50

 

]




gravity

 

:top_right66

,

    

[

 

100

,

   

0

,

  

50

,

  

66

 

]




gravity

 

:top_right33

,

    

[

 

100

,

   

0

,

  

50

,

  

34

 

]





gravity

 

:left

,

           

[

   

0

,

   

0

,

  

50

,

 

100

 

]




gravity

 

:left66

,

         

[

   

0

,

  

50

,

  

50

,

  

34

 

]




gravity

 

:left33

,

         

[

   

0

,

  

50

,

  

25

,

  

34

 

]





gravity

 

:center

,

         

[

   

0

,

   

0

,

 

100

,

 

100

 

]




gravity

 

:center66

,

       

[

   

0

,

  

50

,

 

100

,

  

34

 

]




gravity

 

:center50

,

       

[

  

50

,

  

50

,

  

75

,

  

74

 

]




gravity

 

:center33

,

       

[

  

50

,

  

50

,

  

50

,

  

34

 

]





gravity

 

:right

,

          

[

 

100

,

   

0

,

  

50

,

 

100

 

]




gravity

 

:right66

,

        

[

 

100

,

  

50

,

  

50

,

  

34

 

]




gravity

 

:right33

,

        

[

 

100

,

  

50

,

  

25

,

  

34

 

]





gravity

 

:bottom_left

,

    

[

   

0

,

 

100

,

  

50

,

  

50

 

]




gravity

 

:bottom_left66

,

  

[

   

0

,

 

100

,

  

50

,

  

66

 

]




gravity

 

:bottom_left33

,

  

[

   

0

,

 

100

,

  

50

,

  

34

 

]





gravity

 

:bottom

,

         

[

   

0

,

 

100

,

 

100

,

  

50

 

]




gravity

 

:bottom66

,

       

[

   

0

,

 

100

,

 

100

,

  

66

 

]




gravity

 

:bottom33

,

       

[

   

0

,

 

100

,

 

100

,

  

34

 

]





gravity

 

:bottom_right

,

   

[

 

100

,

 

100

,

  

50

,

  

50

 

]




gravity

 

:bottom_right66

,

 

[

 

100

,

 

100

,

  

50

,

  

66

 

]




gravity

 

:bottom_right33

,

 

[

 

100

,

 

100

,

  

50

,

  

34

 

]






#




# Grabs




#




grab

 

"W-S-1"

,

 

:ViewJump1




grab

 

"W-S-2"

,

 

:ViewJump2




grab

 

"W-S-3"

,

 

:ViewJump3




grab

 

"W-S-4"

,

 

:ViewJump4





grab

 

"W-1"

,

 

:ViewSwitch1




grab

 

"W-2"

,

 

:ViewSwitch2




grab

 

"W-3"

,

 

:ViewSwitch3




grab

 

"W-4"

,

 

:ViewSwitch4





grab

 

"KP_Add"

,

      

:ViewNext




grab

 

"KP_Subtract"

,

 

:ViewPrev





grab

 

"W-A-1"

,

 

:ScreenJump1




grab

 

"W-A-2"

,

 

:ScreenJump2




grab

 

"W-A-3"

,

 

:ScreenJump3




grab

 

"W-A-4"

,

 

:ScreenJump4





grab

 

"W-C-r"

,

 

:SubtleReload





grab

 

"W-C-S-r"

,

 

:SubtleRestart





grab

 

"W-C-q"

,

 

:SubtleQuit





grab

 

"W-B1"

,

 

:WindowMove





grab

 

"W-B3"

,

 

:WindowResize





grab

 

"W-f"

,

 

:WindowFloat





grab

 

"W-space"

,

 

:WindowFull





grab

 

"W-s"

,

 

:WindowStick





grab

 

"W-r"

,

 

:WindowRaise





grab

 

"W-l"

,

 

:WindowLower





grab

 

"W-Left"

,

  

:WindowLeft




grab

 

"W-Down"

,

  

:WindowDown




grab

 

"W-Up"

,

    

:WindowUp




grab

 

"W-Right"

,

 

:WindowRight





grab

 

"W-k"

,

 

:WindowKill




grab

 

"W-c"

,

 

:WindowKill





grab

 

"W-KP_7"

,

 

[

 

:top_left

,

     

:top_left66

,

     

:top_left33

     

]




grab

 

"W-KP_8"

,

 

[

 

:top

,

          

:top66

,

          

:top33

          

]




grab

 

"W-KP_9"

,

 

[

 

:top_right

,

    

:top_right66

,

    

:top_right33

    

]




grab

 

"W-KP_4"

,

 

[

 

:left

,

         

:left66

,

         

:left33

         

]




grab

 

"W-KP_5"

,

 

[

 

:center

,

       

:center50

,

       

:center66

,

        

:center33

 

]




grab

 

"W-KP_6"

,

 

[

 

:right

,

        

:right66

,

        

:right33

        

]




grab

 

"W-KP_1"

,

 

[

 

:bottom_left

,

  

:bottom_left66

,

  

:bottom_left33

  

]




grab

 

"W-KP_2"

,

 

[

 

:bottom

,

       

:bottom66

,

       

:bottom33

       

]




grab

 

"W-KP_3"

,

 

[

 

:bottom_right

,

 

:bottom_right66

,

 

:bottom_right33

 

]





{


    

"KP_7"

 

=>

 

:top_left

,

    

"KP_8"

 

=>

 

:top

,

    

"KP_9"

 

=>

 

:top_right

,


    

"KP_4"

 

=>

 

:left

,

        

"KP_5"

 

=>

 

:center

,

 

"KP_6"

 

=>

 

:right

,


    

"KP_1"

 

=>

 

:bottom_left

,

 

"KP_2"

 

=>

 

:bottom

,

 

"KP_3"

 

=>

 

:bottom_right




}

.

each

 

do

 

|

k

,

 

v

|


    

grab

 

"A-C-"

 

+

 

k

,

 

lambda

 

{


        

c

 

=

 

Subtlext

::

View

.

current

.

clients

.

select

 

{

 

|

c

|


            

c

.

gravity

.

name

.

to_sym

 

==

 

v


        

}


        
        

c

.

first

.

focus

 

unless

(

c

.

empty?

)


    

}




end





grab

 

"W-Tab"

 

do

 

|

c

|


    

sel

     

=

 

0


    

clients

 

=

 

Subtlext

::

Client

.

visible


    
    

clients

.

each_index

 

do

 

|

idx

|


        

if

(

clients

[

idx

].

id

 

==

 

c

.

id

)


            

sel

 

=

 

idx

 

+

 

1

 

if

(

idx

 

<

 

clients

.

size

 

-

 

1

)


        

end


    

end


    
    

clients

[

sel

].

focus




end






#




# Tags




#




tag

 

"terms"

 

do


    

match

   

"xterm|[u]?rxvt"


    

exclude

 

"ncmpcpp|vim|irssi"




end





tag

 

"browser"

 

do


    

match

   

"uzbl|opera|firefox|navigator|jumanji|chromium"


    

gravity

 

:center




end





tag

 

"games"

 

do


    

match

 

"net-minecraft-MinecraftLauncher"




end





tag

 

"flash"

 

do


    

match

 

"<unknown>|exe|operapluginwrapper|npviewer.bin"




end





tag

 

"irc"

 

do


    

match

 

"irssi"




end





tag

 

"music"

 

do


    

match

 

"ncmpcpp"




end





tag

 

"editor"

 

do


    

match

   

"[g]?vim|subl"


    

gravity

 

:center




end





tag

 

"file_manager"

 

do


    

match

 

"thunar"




end






#




# Views




#




view

 

"terms"

,

 

"terms|default|file_manager"




view

 

"dev"

,

 

"editor"




view

 

"net"

,

 

"browser|flash"




view

 

"irc"

,

 

"irc"




view

 

"media"

,

 

"music|games"






#




# Sublets




#




sublet

 

:clock2

 

do


    

time_format

 

'%l:%M %p'


    

date_format

 

'%a, %b %-d'


    
    

time_color

  

'#D7AFAF'


    

date_color

  

'#D78787'




end





sublet

 

:smpd

 

do


    

pause_color

 

'#FF5F5F'




end





sublet

 

:weather

 

do


    

day_color

  

'#D78787'


    

temp_color

 

'#D7AFAF'

  
    

sep_color

  

'#FF5F5F'




end






#




# Hooks




#




on

 

:client_create

 

do

 

|

c

|


    

c

.

views

.

first

.

jump


    

c

.

focus




end



Notes
This probably doesn't work very well with the current Subtle trunk as I haven't bothered updating yet. Currently running it on 0.9.2771.
This makes use of the weather, smpd, and clock2 sublets. My Erebus terminal colors are also in use in this shot.
Comments
spo11 said about 11 years ago
Those are some unique colour choices. Works very well, though.
gutterslob said about 11 years ago
Agree with spo11, quite a daring palette you're employing. I must admit that, despite liking the colours, I couldn't quite "feel" Erebus to it's fullest (matching my VIm theme to the colorscheme was a tad hard) , and I don't think I could work with that term BG for long periods (purely personal preference after trying Erebus for a day), but when I look at the whole picture (this scrot) the tones feel pretty usable. Kudos to ya.
edited about 11 years ago