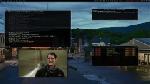 1
  2
  3
  4
  5
  6
  7
  8
  9
 10
 11
 12
 13
 14
 15
 16
 17
 18
 19
 20
 21
 22
 23
 24
 25
 26
 27
 28
 29
 30
 31
 32
 33
 34
 35
 36
 37
 38
 39
 40
 41
 42
 43
 44
 45
 46
 47
 48
 49
 50
 51
 52
 53
 54
 55
 56
 57
 58
 59
 60
 61
 62
 63
 64
 65
 66
 67
 68
 69
 70
 71
 72
 73
 74
 75
 76
 77
 78
 79
 80
 81
 82
 83
 84
 85
 86
 87
 88
 89
 90
 91
 92
 93
 94
 95
 96
 97
 98
 99
100
101
102
103
104
105
106
107
108
109
110
111
112
113
114
115
116
117
118
119
120
121
122
123
124

/* See LICENSE file for copyright and license details. */





/* appearance */




static

 

const

 

char

 

font

[]

            

=

 

"-*-ohsnap-medium-*-normal-*-12-*-*-*-*-*-iso8859-*"

;




static

 

const

 

char

 

normbordercolor

[]

 

=

 

"#404040"

;




static

 

const

 

char

 

normbgcolor

[]

     

=

 

"#000000"

;




static

 

const

 

char

 

normfgcolor

[]

     

=

 

"#b3b3b3"

;




static

 

const

 

char

 

selbordercolor

[]

  

=

 

"#66a9ba"

;




static

 

const

 

char

 

selbgcolor

[]

      

=

 

"#000000"

;




static

 

const

 

char

 

selfgcolor

[]

      

=

 

"#66a9ba"

;




static

 

const

 

unsigned

 

int

 

borderpx

  

=

 

2

;

        

/* border pixel of windows */




static

 

const

 

unsigned

 

int

 

snap

      

=

 

32

;

       

/* snap pixel */




static

 

const

 

Bool

 

showbar

           

=

 

True

;

     

/* False means no bar */




static

 

const

 

Bool

 

topbar

            

=

 

True

;

     

/* False means bottom bar */





/* tagging */




static

 

const

 

char

 

*

tags

[]

 

=

 

{

 

"term"

,

 

"web"

,

 

"media"

,

 

"work"

,

 

"etc"

 

};





static

 

const

 

Rule

 

rules

[]

 

=

 

{


	

/* class      instance    title       tags mask     isfloating   monitor */


	

{

 

"Gimp"

,

     

NULL

,

       

NULL

,

       

0

,

            

True

,

        

-

1

 

},


	

{

 

"Uzbl"

,

       

NULL

,

       

NULL

,

       

1

 

<<

 

1

,

    

False

,

       

-

1

 

},


	

{

 

"Spacefm"

,

 

NULL

,

       

NULL

,

       

0

,

            

True

,

        

-

1

 

},


	

{

 

"URxvt"

,

     

"ncmpcpp"

,

       

"ncmpcpp"

,

       

0

 

<<

 

0

,

            

False

,

        

-

1

 

},


	

{

 

"URxvt"

,

     

"weechat-curses"

,

       

"weechat"

,

       

0

 

<<

 

0

,

            

False

,

        

-

1

 

},


	

{

 

"URxvt"

,

     

"mutt"

,

       

"mutt"

,

       

0

 

<<

 

0

,

            

False

,

        

-

1

 

},


	

{

 

"URxvt"

,

     

"rtorrent"

,

       

"rtorrent"

,

       

0

 

<<

 

0

,

            

False

,

        

-

1

 

},


	

{

 

"URxvt"

,

     

"htop"

,

       

"htop"

,

       

0

 

<<

 

0

,

            

False

,

        

-

1

 

},




};





/* layout(s) */




static

 

const

 

float

 

mfact

      

=

 

0.55

;

 

/* factor of master area size [0.05..0.95] */




static

 

const

 

int

 

nmaster

      

=

 

1

;

    

/* number of clients in master area */




static

 

const

 

Bool

 

resizehints

 

=

 

True

;

 

/* True means respect size hints in tiled resizals */





static

 

const

 

Layout

 

layouts

[]

 

=

 

{


	

/* symbol     arrange function */


	

{

 

"[F]"

,

      

NULL

 

},

    

/* first entry is default */


	

{

 

"[T]"

,

      

tile

 

},

    

/* no layout function means floating behavior */


	

{

 

"[M]"

,

      

monocle

 

},




};





/* key definitions */




#define MODKEY Mod1Mask




#define TAGKEYS(KEY,TAG) \




	{ MODKEY,                       KEY,      view,           {.ui = 1 << TAG} }, \




	{ MODKEY|ControlMask,           KEY,      toggleview,     {.ui = 1 << TAG} }, \




	{ MODKEY|ShiftMask,             KEY,      tag,            {.ui = 1 << TAG} }, \




	{ MODKEY|ControlMask|ShiftMask, KEY,      toggletag,      {.ui = 1 << TAG} },





/* helper for spawning shell commands in the pre dwm-5.0 fashion */




#define SHCMD(cmd) { .v = (const char*[]){ "/bin/sh", "-c", cmd, NULL } }





/* commands */




static

 

const

 

char

 

*

dmenucmd

[]

 

=

 

{

 

"dmenu_run"

,

 

"-fn"

,

 

font

,

 

"-nb"

,

 

normbgcolor

,

 

"-nf"

,

 

normfgcolor

,

 

"-sb"

,

 

selbgcolor

,

 

"-sf"

,

 

selfgcolor

,

 

NULL

 

};




static

 

const

 

char

 

*

termcmd

[]

  

=

 

{

 

"urxvt"

,

 

NULL

 

};




static

 

const

 

char

 

*

ncmcmd

[]

  

=

 

{

 

"urxvt"

,

 

"-e"

,

 

"ncmpcpp"

,

 

NULL

 

};




static

 

const

 

char

 

*

uzblcmd

[]

  

=

 

{

 

"uzbl-browser"

,

 

NULL

 

};




static

 

const

 

char

 

*

weecmd

[]

  

=

 

{

 

"urxvt"

,

 

"-e"

,

 

"weechat-curses"

,

 

NULL

 

};




static

 

const

 

char

 

*

muttcmd

[]

  

=

 

{

 

"urxvt"

,

 

"-e"

,

 

"mutt"

,

 

NULL

 

};




static

 

const

 

char

 

*

torrentcmd

[]

  

=

 

{

 

"urxvt"

,

 

"-e"

,

 

"rtorrent"

,

 

NULL

 

};




static

 

const

 

char

 

*

htopcmd

[]

  

=

 

{

 

"urxvt"

,

 

"-e"

,

 

"htop"

,

 

NULL

 

};




static

 

const

 

char

 

*

spacecmd

[]

 

=

 

{

 

"spacefm"

,

 

NULL

};





static

 

Key

 

keys

[]

 

=

 

{


	

/* modifier                     key        function        argument */


	

{

 

MODKEY

,

                       

XK_p

,

      

spawn

,

          

{.

v

 

=

 

dmenucmd

 

}

 

},


	

{

 

MODKEY

|

ShiftMask

,

             

XK_Return

,

 

spawn

,

          

{.

v

 

=

 

termcmd

 

}

 

},


	

{

 

MODKEY

,

                       

XK_n

,

      

spawn

,

          

{.

v

 

=

 

ncmcmd

 

}

 

},


	

{

 

MODKEY

,

                       

XK_w

,

      

spawn

,

          

{.

v

 

=

 

uzblcmd

 

}

 

},


	

{

 

MODKEY

,

                       

XK_e

,

      

spawn

,

          

{.

v

 

=

 

weecmd

 

}

 

},


	

{

 

MODKEY

,

                       

XK_g

,

      

spawn

,

          

{.

v

 

=

 

muttcmd

 

}

 

},


	

{

 

MODKEY

,

                       

XK_r

,

      

spawn

,

          

{.

v

 

=

 

torrentcmd

 

}

 

},


	

{

 

MODKEY

,

                       

XK_o

,

      

spawn

,

          

{.

v

 

=

 

htopcmd

 

}

 

},


        

{

 

MODKEY

,

                       

XK_s

,

      

spawn

,

          

{.

v

 

=

 

spacecmd

 

}

 

},


	

{

 

MODKEY

,

                       

XK_b

,

      

togglebar

,

      

{

0

}

 

},


	

{

 

MODKEY

,

                       

XK_j

,

      

focusstack

,

     

{.

i

 

=

 

+

1

 

}

 

},


	

{

 

MODKEY

,

                       

XK_k

,

      

focusstack

,

     

{.

i

 

=

 

-

1

 

}

 

},


	

{

 

MODKEY

,

                       

XK_i

,

      

incnmaster

,

     

{.

i

 

=

 

+

1

 

}

 

},


	

{

 

MODKEY

,

                       

XK_d

,

      

incnmaster

,

     

{.

i

 

=

 

-

1

 

}

 

},


	

{

 

MODKEY

,

                       

XK_h

,

      

setmfact

,

       

{.

f

 

=

 

-

0.05

}

 

},


	

{

 

MODKEY

,

                       

XK_l

,

      

setmfact

,

       

{.

f

 

=

 

+

0.05

}

 

},


	

{

 

MODKEY

,

                       

XK_Return

,

 

zoom

,

           

{

0

}

 

},


	

{

 

MODKEY

,

                       

XK_Tab

,

    

view

,

           

{

0

}

 

},


	

{

 

MODKEY

|

ShiftMask

,

             

XK_c

,

      

killclient

,

     

{

0

}

 

},


	

{

 

MODKEY

,

                       

XK_t

,

      

setlayout

,

      

{.

v

 

=

 

&

layouts

[

0

]}

 

},


	

{

 

MODKEY

,

                       

XK_f

,

      

setlayout

,

      

{.

v

 

=

 

&

layouts

[

1

]}

 

},


	

{

 

MODKEY

,

                       

XK_m

,

      

setlayout

,

      

{.

v

 

=

 

&

layouts

[

2

]}

 

},


	

{

 

MODKEY

,

                       

XK_space

,

  

setlayout

,

      

{

0

}

 

},


	

{

 

MODKEY

|

ShiftMask

,

             

XK_space

,

  

togglefloating

,

 

{

0

}

 

},


	

{

 

MODKEY

,

                       

XK_0

,

      

view

,

           

{.

ui

 

=

 

~

0

 

}

 

},


	

{

 

MODKEY

|

ShiftMask

,

             

XK_0

,

      

tag

,

            

{.

ui

 

=

 

~

0

 

}

 

},


	

{

 

MODKEY

,

                       

XK_comma

,

  

focusmon

,

       

{.

i

 

=

 

-

1

 

}

 

},


	

{

 

MODKEY

,

                       

XK_period

,

 

focusmon

,

       

{.

i

 

=

 

+

1

 

}

 

},


	

{

 

MODKEY

|

ShiftMask

,

             

XK_comma

,

  

tagmon

,

         

{.

i

 

=

 

-

1

 

}

 

},


	

{

 

MODKEY

|

ShiftMask

,

             

XK_period

,

 

tagmon

,

         

{.

i

 

=

 

+

1

 

}

 

},


	

TAGKEYS

(

                        

XK_1

,

                      

0

)


	

TAGKEYS

(

                        

XK_2

,

                      

1

)


	

TAGKEYS

(

                        

XK_3

,

                      

2

)


	

TAGKEYS

(

                        

XK_4

,

                      

3

)


	

TAGKEYS

(

                        

XK_5

,

                      

4

)


	

TAGKEYS

(

                        

XK_6

,

                      

5

)


	

TAGKEYS

(

                        

XK_7

,

                      

6

)


	

TAGKEYS

(

                        

XK_8

,

                      

7

)


	

TAGKEYS

(

                        

XK_9

,

                      

8

)


	

{

 

MODKEY

|

ShiftMask

,

             

XK_q

,

      

quit

,

           

{

0

}

 

},




};





/* button definitions */




/* click can be ClkLtSymbol, ClkStatusText, ClkWinTitle, ClkClientWin, or ClkRootWin */




static

 

Button

 

buttons

[]

 

=

 

{


	

/* click                event mask      button          function        argument */


	

{

 

ClkLtSymbol

,

          

0

,

              

Button1

,

        

setlayout

,

      

{

0

}

 

},


	

{

 

ClkLtSymbol

,

          

0

,

              

Button3

,

        

setlayout

,

      

{.

v

 

=

 

&

layouts

[

2

]}

 

},


	

{

 

ClkWinTitle

,

          

0

,

              

Button2

,

        

zoom

,

           

{

0

}

 

},


	

{

 

ClkStatusText

,

        

0

,

              

Button2

,

        

spawn

,

          

{.

v

 

=

 

termcmd

 

}

 

},


	

{

 

ClkClientWin

,

         

MODKEY

,

         

Button1

,

        

movemouse

,

      

{

0

}

 

},


	

{

 

ClkClientWin

,

         

MODKEY

,

         

Button2

,

        

togglefloating

,

 

{

0

}

 

},


	

{

 

ClkClientWin

,

         

MODKEY

,

         

Button3

,

        

resizemouse

,

    

{

0

}

 

},


	

{

 

ClkTagBar

,

            

0

,

              

Button1

,

        

view

,

           

{

0

}

 

},


	

{

 

ClkTagBar

,

            

0

,

              

Button3

,

        

toggleview

,

     

{

0

}

 

},


	

{

 

ClkTagBar

,

            

MODKEY

,

         

Button1

,

        

tag

,

            

{

0

}

 

},


	

{

 

ClkTagBar

,

            

MODKEY

,

         

Button3

,

        

toggletag

,

      

{

0

}

 

},




};



background

 

no




out_to_console

 

yes




update_interval

 

1




total_run_times

 

0




use_spacer

 

none




double_buffer

 

yes





TEXT




^

i

(

/

home

/

goku

/

dzen

/

arch

.

xbm

)

 

^

fg

(

\#

dabb60

)

$

{

kernel

}

^

fg

()

  

^

i

(

/

home

/

goku

/

dzen

/

cpu

.

xbm

)

 

^

fg

(

\#

fda53c

)

$

{

cpu

 

cpu0

}

%^

fg

()

  

^

i

(

/

home

/

goku

/

dzen

/

mem

.

xbm

)

 

^

fg

(

\#

e16a98

)

$

{

memperc

}

%^

fg

()

  

^

i

(

/

home

/

goku

/

dzen

/

fs_01

.

xbm

)

 

^

fg

(

\#

a7bf76

)

$

{

fs_used_perc

 

/

home

}

%^

fg

()

  

^

i

(

/

home

/

goku

/

dzen

/

note

.

xbm

)

 

^

fg

(

\#

e74f4f

)

$

{

mpd_smart

}

^

fg

()

  

^

i

(

/

home

/

goku

/

dzen

/

net_wired

.

xbm

)

 

^

fg

(

\#

b1ea2a

)

$

{

downspeedf

 

eth0

}

^

fg

()

  

^

i

(

/

home

/

goku

/

dzen

/

clock

.

xbm

)

 

^

fg

(

\#

b3b3b3

)

$

{

time

 

%

H

:%

M

}

^

fg

()

 

 1
 2
 3
 4
 5
 6
 7
 8
 9
10
11
12
13
14
15
16
17
18
19
20
21
22
23
24
25
26
27
28
29
30
31
32
33
34
35
36
37
38
39
40
41
42
43
44
45
46
47
48
49
50
51
52
53
54
55
56
57
58
59
60
61
62
63
64
65
66
67
68
69
70
71
72

Xft

.

autohint

:

 

0




Xft

.

antialias

:

 

1




Xft

.

hinting

:

 

true




Xft

.

hintstyle

:

 

hintslight




Xft

.

dpi

:

 

96




Xft

.

rgba

:

 

rgb




Xft

.

lcdfilter

:

 

lcddefault





URxvt

*

termName

:

rxvt

-

256

color




URxvt

*

transparent

:

 

true




URxvt

*

depth

:

 

32




URxvt

*

shading

:

 

10




URxvt

*

saveLines

:

 

12000




URxvt

*

font

:

 

xft

:

OhSnap

 

:

pixelsize

=

8

:

antialias

=

true

:

hinting

=

true




URxvt

*

scrollBar

:

 

false




URxvt

*

scrollBar_right

:

 

false




URxvt

*

borderLess

:

           

false




URxvt

*

inheritPixmap

:

	    

true




URxvt

.

urlLauncher

:

 

uzbl




URxvt

*

geometry

:

 

98

x24





URxvt

*

background

:

        

#

262729




URxvt

*

foreground

:

        

#

dddddd




URxvt

*

cursorColor

:

       

#

8

c817e




URxvt

*

colorBD

:

           

#

585653




URxvt

*

colorUL

:

           

#

6

c615e





!!

 

jellybeans

 

colors




!

 

8

 

8

 

8




!

 

*

background

:

 

#

080808




!

 

128

 

128

 

128




!

 

*

foreground

:

 

#

808080




!

 

black




!

 

26

 

26

 

26




*

color0

:

  

#

1

a1a1a




!

 

64

 

64

 

64




*

color8

:

  

#

404040




!

 

red




!

 

215

 

95

 

95




*

color1

:

  

#

d75f5f




!

 

234

 

132

 

132




*

color9

:

  

#

EA8484




!

 

green




!

 

135

 

175

 

95




*

color2

:

  

#

87

af5f




!

 

199

 

240

 

159




*

color10

:

 

#

C7F09F




!

 

yellow




!

 

255

 

175

 

95




*

color3

:

  

#

ffaf5f




!

 

255

 

204

 

154




*

color11

:

 

#

FFCC9A




!

 

blue




!

 

135

 

175

 

215




*

color4

:

  

#

87

afd7




!

 

165

 

202

 

239




*

color12

:

 

#

a5caef




!

 

magenta




!

 

135

 

135

 

175




*

color5

:

  

#

8787

af




!

 

166

 

166

 

222




*

color13

:

 

#

A6A6DE




!

 

cyan




!

 

95

 

135

 

135




*

color6

:

  

#

5f

8787




!

 

105

 

178

 

178




*

color14

:

 

#

69

b2b2




!

 

white




!

 

128

 

128

 

128




*

color7

:

  

#

808080




!

 

215

 

215

 

215




*

color15

:

 

#

d7d7d7



Notes
dwm and dzen2
this is for hig res like 1920x1080. you've to edit xinitrc for better view of dzen2.
Comments
zerdnem said about 5 years ago
Neuromatic said about 5 years ago
::Step One - Installing a Tiling-WM. Check
::Step Two - Don't use for tiling. Check
But nice Rules-Section dude
linuxville said about 5 years ago
Did you try the Rules? They're not working mate. Lol. I was using it for tiling when I had 1280x800 resolution but now I got enough resolution to use it whatever I like. :)
Neuromatic said about 4 years ago
No I didn't try, 'cause I don't like it to steal configs. Yeh, I had installed it for small Monitor too. How ever..
linuxville said about 4 years ago
If it was stealing, why people were sharing their configs here? :)